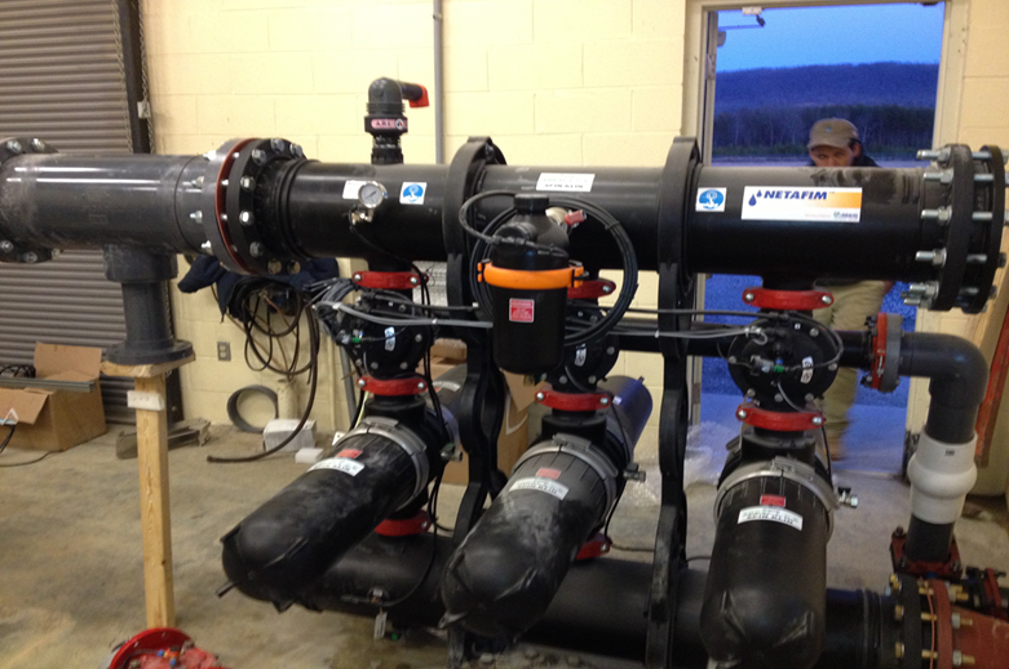 At EcoStruct, we are experts at decentralized wastewater systems. However, our experience spans a diverse range of project scopes.
Creeks Bend Subdivision - Rutherford Co.
Paige Middle WWTP - Williamson Co.
Griffith Park - Rutherford Co.
Cumberland Estates - Williamson Co.
Prizer Point Campground / Marina - LBL Ky.
Lookaway Farms - Williamson Co.
Dove Lake - Williamson Co.
Project: Bush Brothers Wastewater System
Owner: Bush Brothers Inc.
Engineer: Jamie Reed, P.E., S.E.C. Inc.
GC: EcoStruct Group
Scope: Installed new domestic wastewater treatment plant and drip irigation system for the Bush Bean Campany, in the mountains of East TN. Construction included: 26,000 GPD recirculating sand filter that will tie into SCADA system. Aprox 50,000 LF of drip tubing on 2' centers was installed on 5-30% slopes with pressure regulating valves.
Project: Subsurface Drip Irrigation, Town of Thompson's Station
Owner: Town of Thompson's Station
Engineer: Arijit Sarkar, P.E., Sheaffer Wastewater Solutions
GC: EcoStruct Group
Scope: Install approximately 410,000 LF of drip irrigation tubing over a 20 acre site. System consists of 8"&6" mains lines with hydraulically controlled solenoid valves. The system has 15 drip zones that will dispose 200,000+ GPD. System communicates via telemetry using PLC's and solar powered slave panels. All tubing was installed 2' OC using GPS guided machinery and is the largest LF of drip installed in the State.
Project: Fairfield Glade Drip Disposal System
Owner: Fairfield Glade Community Club
Engineer: Jamie Reed, P.E., SEC. Inc.
GC: Rutherford Utility Company (RUC)
Scope: EcoStruct teamed with RUC to win a design/build project for the Fairfield Glade Resort Community. The project included assembling a design/build team to design and construct a system capable of disposing 250,000 GPD in a unique and challenging environment. The team included; Jamie Reed, SEC, as the design engineer and Jim Prochaska, JNM technologies, as design and components engineer and supplier. Some 30+ acres of timberland had to be selectively cleared. The system was divided into 4 major zones with 8 subzones, each controlled by hydraulic valves. Zones were controlled via telemetry system with PLC's and solar powered slave panels. During construction, the existing spray field supply lines were modified with hydraulic valves and added to the telemetry system. Operators can now control both the spray fields and the drip fields remotely.
Project: Boy Scouts WWTP
Owner: Boy Scouts of America
Engineer: Jamie Reed, P.E., SEC. Inc.
GC: EcoStruct Group
Scope: Construct new 20,000 GDP RSF and new drip disposal fields aprox 3,000 LF away. Install new 25,000 gallon concrete primary tank and install new collection systems. While installation was performed while keeping campground open to boy scout troops.
Project: Design/Build Wrangler Campground Wastewater System and Back up Power
Owner: USDA; US Forest Service
Engineer: Robert J. Pickney, P.E., Adenus
Scope: Design/Build a wastewater treatment plant with emergency generators for the Wranglers equestrian campground, Golden Pond, KY. Project included the design and construction of a 30,000 GPD recirculating sand filter with drip irrigation and a new watertight effluent collection system throughout the campground. Emergency power was provided to WWTP, water plant, pump station, bathhouse, and computer reservation system.
Project: Gertrude Hawks Chocolate Factory: Throop, PA
Owner: Gertrude Hawks Chocolate
Engineer: Gerry Shell, P.E., GSEE Environmental Consultants
Scope: Install an aeration diffuser system in new 50,000 GPD tank; including installing Kaiser Blowers and all stainless steel components, wiring all electrical, and site work/plumbing.EcoStruct installed the structures and the diffuser system and blowers within the budget and timeframe allowed. Diffuser system was tested and company maintenance personnel were trained on the equipment and process.